Maps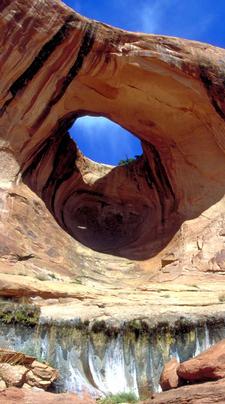 Bow Tie Arch
TOOLS
ACME MAPPER (powered by Google)

PR Springs (tar sands strip mining proposal)
Indian Ridge (oil shale strip mining proposal)
Westwater Farms (Class II injection well for fracking fluids)
Long Canyon (proposed pump back hydroelectric facility)
K2O Potash (proposed potash extraction)
Pinnacle Potash (proposed potash extraction)

BUREAU OF LAND MANAGEMENT (BLM)
______________________________________
MAPS: BUREAU OF LAND MANAGEMENT (BLM)
Utah BLM: Ownership Maps Circa 1998 to 2007Green River Corridor
White River Corridor
Yampa River Corridor
Yampa & Cross Mountain
BUREAU OF LAND MANAGEMENTUTAH: Ownership and Natural Resource Maps; Circa 1975.
Canyonlands (SE Utah)

Glen Canyon National Recreation Area (Lake Powell)

Color Country (SW Utah)

West Desert (Basin and Range)

Highways 50 & 6 and Interstate 70 (Northern Utah)
_____________________________________________

CANYONLANDS NATIONAL PARK
CANYONLANDS WATERSHED COUNCIL
FOUR CORNERS
GEOLOGY
GRAND COUNTY MAPS
Non-Motorized Master Plan

MOAB CITY
UNIVERSITY OF UTAH
SITLA (State Institutional Trust Lands)
URANIUM MINING MAPS
USGS MAPS
UTAH WATERSHED COORDINATING COUNCIL
UTAH STATE GOVERNMENT
ZONING
OTHER
1950 to 1993: Kent Frost; professional land and river guide.
FIELD MAPS of GEORGE SIMMONS
Prints of the topographic maps produced by the USGS dam surveys from 1921 to 1923.

Colorado River
Dolores River
Green River
San Juan River
Yampa River
Grand Ganyon Plan and Profiles, USGS
(not Simmons Collection).